Introduction of the Group

TIAN AN CYBER PARK is a leading developer and operator of industrial real estate, highly prestigious in the development of industrial parks and enterprise incubation in China.
Established in 1990 and headquartered in Shenzhen, the most innovative city in China, it has been developing and managing 19 industrial parks in 13 cities all over China. It is dedicated to building the innovative enterprises ecosystem, which provides all kinds of physical space and supporting facilities to meet the demands of upstream and downstream enterprises at different growth stages, so as to form the complete industry chain of relevant industries.
Meanwhile, it builds platforms to provide government-related services and other professional services including talent services, financial services, intellectual property services, product design and exhibition services etc., and to promote resources match-making for enterprises, thus forming a vibrant ecological environment which facilitates the rapid growth of enterprises.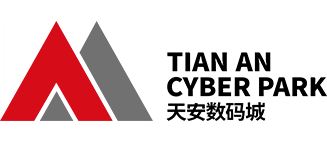 At present, TIAN AN CYBER PARK operates more than 20 million square meters within 4 national incubators, including 6 national maker spaces. It has served about 10,000 small and medium-sized growth-oriented innovative private enterprises, incubated 80 listed enterprises and 100 companies applying for listing. Also, it has partnerships with over 100 excellent enterprises and well-known commercial institutions as well as service organizations.
For the time being, domestically TIAN AN CYBER PARK has become the strategic partner with the industry pioneers such as HUAWEI and TENCENT, with which it cooperates on the innovation of intellectual industrial park, cloud services promotion and big data. Meanwhile, it is also in strategic cooperation with the Ministry of Science and Technology as well as Science and Technology Daily in the field of the innovative technology achievement exhibition and IPRs transaction.
In terms of international cooperation, TIAN AN CYBER PARK has established 10 "International Business Expresses" with the United States, Australia, France, Israel, England, Japan and South Korea, leading to its success of global resources layout.
TIAN AN CYBER PARK with its 19 different featured cyber parks visualizes what the entrepreneurs want and thinks always a step forward, and it categorizes the need of various international enterprises so as to match them with the local industries. It has become the bridge between China and the rest of the world for any companies planning to expand their business into worldwide market, acquire new clients, partners, suppliers, investors and promote culture and technology exchanges.